10 Challenging Events To Try If You Are A Freak Of Nature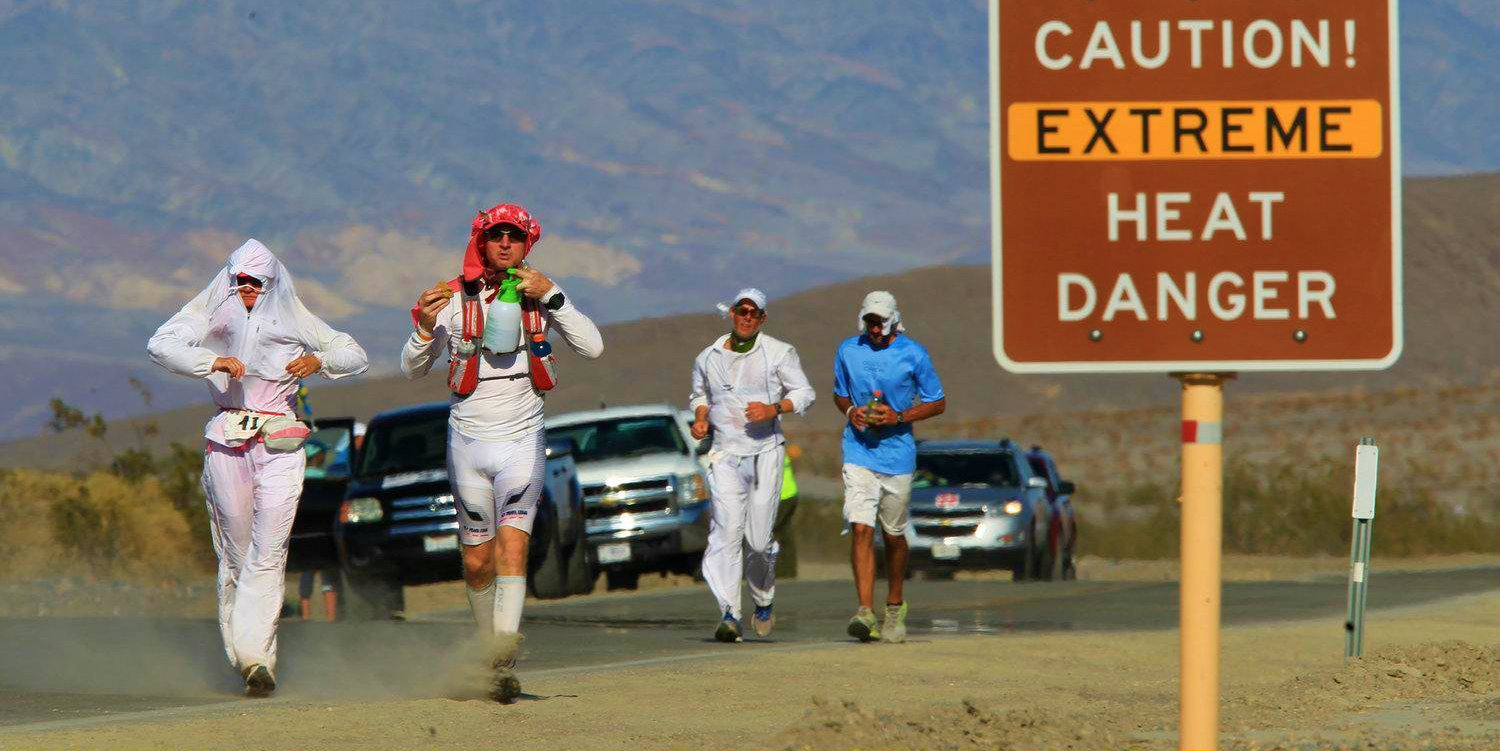 There are a handful of people in this world that live to test their physical limits. And for those same daring individuals, there exists a handful of events that most people would not even believe take place. How does a non-stop bike race across the United States sound? Or, how about a triathlon that includes a 21 mile swim across the English Channel? Here is our list of the world's most challenging events that only the most ambitious athletes would attempt. And yes, if you do complete any of these events, you are a freak of nature! Check this article out for more info on bikes.
---
1. Enduroman Arch to Arc Triathlon
87 Mile Run, English Channel Swim (21 Miles), 181 Mile Bike
The Enduroman Arch to Arc is the longest point-to-point triathlon on record. The race starts at the Marble Arch in London and ends at the Arc de Triomphe in France. It consists of an 87 mile run, a 21 mile swim across the English Channel to the French coast, and ends with a 181 mile bike ride. This race is strictly for experts, a minimum 6-hour sea swim in temperatures of 60 degrees or less is a prerequisite. John van Wisse has the world record for finishing in a time of 61 hours and 27 minutes. Less than 30 athletes have ever finished the Arch to Arc Triathlon.
---
Full Marathon (26.2 miles) of Obstacle Course Racing
The Ultra Beast consists of 26.2 miles and over sixty obstacles. There are no maps or details for this course. Common obstacles include the fire jump, barbed wire crawl, wall climb, rope climb, tire flip, etc. Failure to complete any of the obstacles results in a 30 burpee penalty. This event has a reputation to make participants hate life and want to quit. A popular motto used by Spartan for this race is, "Preparation for the unknown is a must."
---
3. Antarctic Ice Marathon
World's Southernmost Marathon
Revered as the world's southernmost marathon, this race at the bottom of the world takes place in the the interior of the Antarctic, just a few hundred miles from the South Pole. The event is known for its brutal weather conditions, which include 20 mph winds in sub-zero temperatures. To add icing on the cake, the Antarctic Ice Marathon is run at an altitude of over 2,000 feet.
---
4. Patagonian Expedition Race
World's Toughest Adventure Race
Teams of four traverse the Southern Patagonia by trekking, biking, kayaking, and climbing from start to finish points. This grueling ten day event takes place on a different course each year, challenging participants in many difference ways. Difficulty comes in the form of unpredictable climate changes, nearly unnavigable terrain, and desolate stretches of travel where hundreds of miles can be covered without encountering a single soul. Routinely referred to as the toughest adventure race in the world, the rate of completion for the Patagonian Expedition Race is less than 50%.
---
Non-Stop Loop of Swimming, Biking & Running
Rated by Triathlete Magazine as one of the 10 hardest triathlons, a 24-hour triathlon consists of non-stop, continuous loops of swimming, biking and running for a full day. Each of the three legs are typically shorter, sprint distances. Athletes compete by attempting to accomplish the most number of loops (and total distance traveled) within the 24 hour period. A team of three once completed the Newton 24 Hour Triathlon recording a staggering 365.28 miles.
---
6. World's Toughest Mudder
24 Hours of Obstacle Course Racing
If a 24 hour triathlon doesn't interest you, try a 24 hour obstacle race. The World's Toughest Mudder (WTM) challenges an individual or team to complete as many 5 mile course laps as possible in 24 hours. Junyong Pak is a legend among the Tough Mudder community. He finished on top at the first two World's Toughests Mudders, and in second on the third year. WTM participants will cover upwards of 50 miles by the time the event is over.
---
Non-Stop Bike Race Across the U.S.
Considered the world's toughest endurance bicycle race, Race Across America is a non-stop 3,000 mile coast to coast race that starts in Oceanside, California and ends in Annapolis, Maryland. There is a twelve day time limit to finish the race, therefore participants can't sleep more than a few hours per day. The most extreme racers will sleep as little as ninety minutes per day. The Race Across America is about 30% longer than the Tour de France and takes half as much time to complete.
---
Unsupported 100 Mile Footrace
Thirty-five runners a year attempt to complete one-hundred unsupported miles on remote trails and forest service roads through a course that covers an elevation gain and loss of over 21,000 feet. The race is entirely unsupported, meaning "you receive nothing from no one." If you decide to drop out of the race, you are responsible for finding your own way down the mountain. There is also a 36 hour time limit, so casual hiking won't do. Since the race started in 1997, there have only been a couple hundred finishers.
---
If you thought an Ironman was the ultimate test, think again. A Deca Ironman is 10 Ironmans over a period of 10 consecutive days. If one successfully finishes a Deca Ironman, they will have completed a total 24 miles of swimming, 1,120 miles of biking, and 262 miles of running. James Lawrence has the record of completing 50 Ironmans, in 50 states, in 50 consecutive days.
---
10. Badwater Ultramarathon
135 Mile Footrace in 100+ Degree Heat
The Badwater Ultramarthon is considered by many to be the world's toughest footrace. This 135 mile race takes place through the sweltering conditions of California's Death Valley right in the middle of summer, where temperatures can easily reach 120 degrees. The course starts 279 feet below sea level at the Badwater Basin and gains over 13,000 feet of elevation to end at the slopes of Mt. Whitney. Participants are given 48 hours to complete the race; most take at least 30 hours to finish.
---